Caldy Bowmen are saddened to announce that we are unable to host our Annual Indoor Tournament during 2021. This is due to our usual shooting venue being closed for the foreseeable future. The sports hall we normally use, closed at the beginning of the Coronavirus pandemic and it has not reopened for sports use.
We are optimistic that we can resume hosting our tournament in November 2022 and we look forward to welcoming back our friends and fellow archers.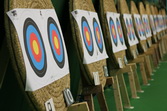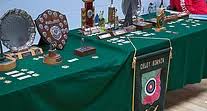 Caldy Bowmen Archery Club are pleased to announce the 41st Annual Indoor Tournament will take place at their indoor shooting venue on 27th November 2022.
The competition is open to archers from Archery GB affiliated clubs shooting recurve, compound, barebow, traditional or longbow (crossbow are not permitted).
Individual prizes will be awarded for Gents and Ladies, recurve, compound, longbow and barebow.
Prizes for Junior archers will also be awarded.
Team prizes are awarded for recurve, compound and longbow.
There is also a prize for Jack and Jill entries in recurve, compound and longbow.
Event Information
41st Annual Indoor Tournament
When:
What: Portsmouth Round
Where: Leasowe Leisure Centre, Twickenham Drive, Leasowe, Wirral, CH46 1PF
Session 1: 9 AM
Session 2: 12 noon
Session 3: 2:45 PM
View a map of the location